Defining packaging & printing in Asia
Artificial Intelligence | Digital Economy | Premium design | Security & Safety | Sustainability
Packaging and printing innovations and new solutions will take centre stage at PACK PRINT INTERNATIONAL 2023 - International Packaging and Printing Exhibition for Asia. With the exhibition taking place on the back of the projected recovery of global economies in a post-COVID19 world, the packaging and printing industries will be energised to do business and to seize new growth opportunities.
The 4-day exhibition will focus on areas such as smart printing and labelling solutions, digital printing, premium design, flexible packaging, automation, prototyping and more. Featuring new technology, machinery, products and services, PACK PRINT INTERNATIONAL represents the entire packaging and printing value chain.
Extending its reach across a comprehensive range of industries such as automotive, electronics, cosmetics, pharmaceuticals, drinks, and other fast moving consumer goods, together with seminars, technical presentations and a host of networking activities, PACK PRINT INTERNATIONAL 2023 is a must-attend event for industry professionals to expand their business in the region.
The exhibition for the industry, by the industry
Established as Southeast Asian's most prominent event for the packaging and printing sectors, PACK PRINT INTERNATIONAL has garnered consistent stellar results for both exhibitors and visitors with its ability to:
Address current and future demands by showcasing cutting-edge technologies
Connect top manufacturers and leading brands to active buyers and influential decision makers
Maintain regional market-relevance by staying on top of global industry trends
Co-located with CorruTec ASIA – International Corrugated Technology Exhibition for Asia. The synergistic collaboration of the two trade exhibitions serves as a one-stop platform for the packaging, printing, and corrugated technologies industries.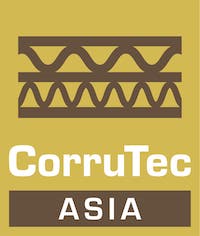 Driven by drupa & interpack

drupa is the world's No.1 print and crossmedia solutions trade fair, and offers the professionalism, experience, and special know-how of the "printing technologies" international network of specialist trade fairs that connects key markets to the technology of tomorrow. drupa's decades of expertise in the markets, makes it the leading printing trade fair of its kind.
Visit www.drupa.com for more information.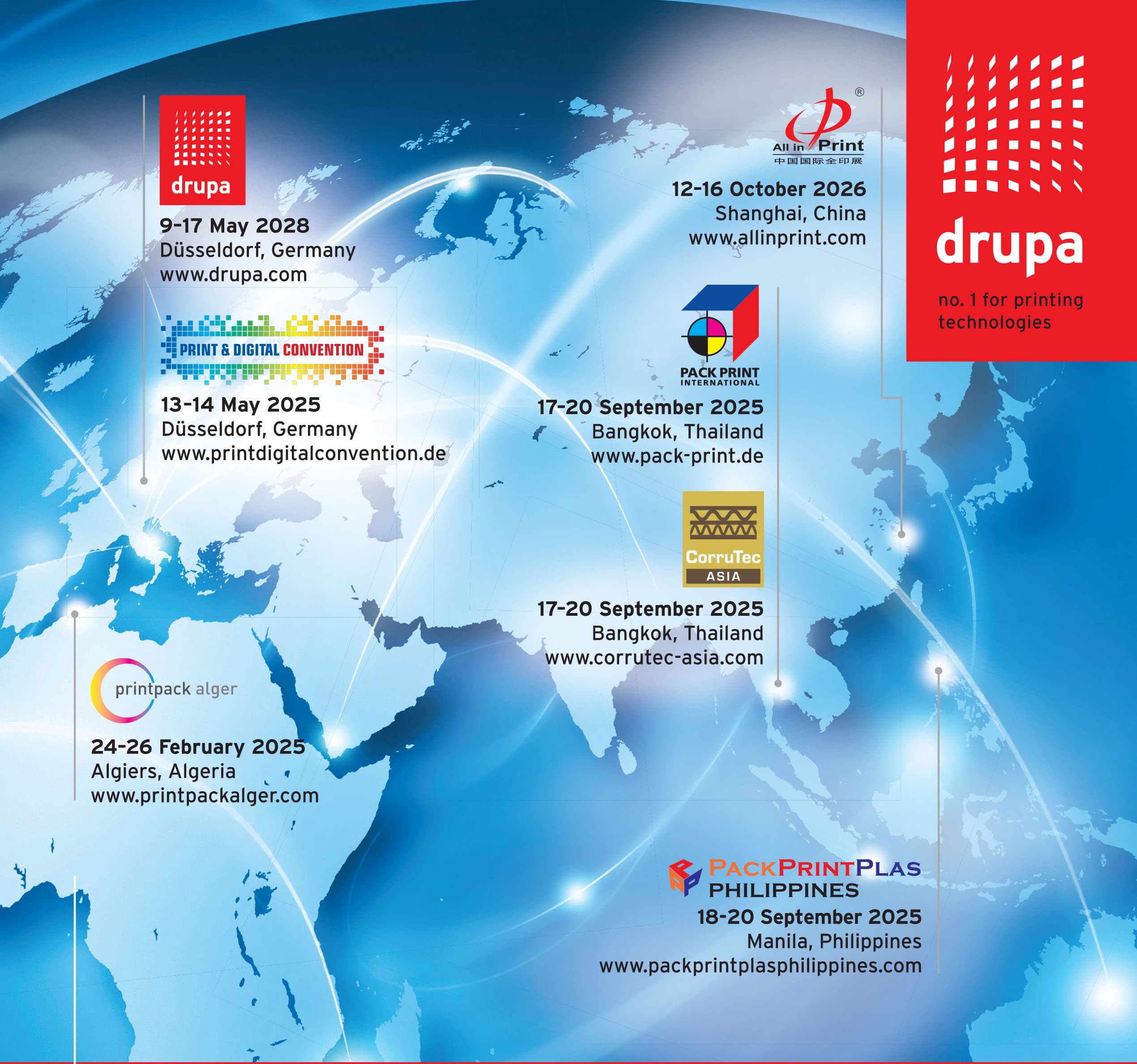 interpack
The essential event for the food, beverage, confectionery, bakery, pharmaceutical, cosmetics, non-food and industrial goods sectors. Presenting the entire supply chain, the trade fair provides all sectors with tailored solutions and innovative designs based on such a variety of materials for the packaging industry.
Visit www.interpack.com for more information.